Skilled Migration Visa (GSM)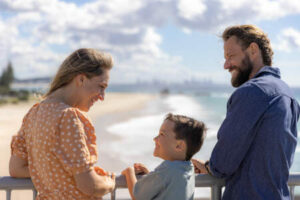 The GSM is the most common way to gain residence in Australia and is subject to receiving an Invitation to Apply from the Department of Home Affairs (DHA). This points-based system can be a 2 or 3-step process depending on the visa subclass, whereby you first submit an Expression of Interest in SkillSelect. You can submit an EOI under more than one visa subclass, provided you are eligible.
After you submitted an EOI, the next step would be receiving an Invitation to Apply from the Department of Home Affairs if your EOI under Sc 189 (Points-Tested stream) or Sc 491 visa (Family Sponsored stream) is selected; or receiving an Invitation to Apply from one of the Australian states/territories if your EOI under Sc 190 or Sc 491 (State Nominated stream) visa is selected by that state/territory's government. Some states allow applicants to seek their nomination directly, without waiting for the EOI to be selected by them.
The last step will be submitting a visa application within 60 days from receiving an Invitation to Apply for the relevant visa subclass.
The following information provides a summary of each visa category under GSM.
The Skilled Independent Visa (Points-Tested Stream) – Sc 189
The 189 visa is a residence class visa designed for skilled migrants who do not have an Australian sponsor, such as an employer or a family member in Australia, to allow them to live and work anywhere in Australia indefinitely.
As a holder of Sc 189 visa you can:
stay in Australia indefinitely (with valid travel conditions)
work in Australia for any employer or be self-employed
study in Australia as a domestic student
receive free or subsidised health care at publicly funded health services (Medicare)
receive free education at state-run primary and secondary schools, and subsidised fees for domestic students at private schools and tertiary institutions
be a sponsor for eligible relatives to come to Australia
Not sure what visa is right for you?
Take our online eligibility assessment or get in touch with our team!