Sourcing global talents to work in Australia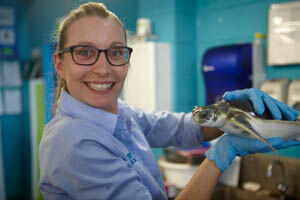 Sc 189 visa (Points-Tested) stream is a residence class visa designed for skilled migrants who do not have an Australian sponsor, such as an employer or a family member in Australia, to allow them to live and work anywhere in Australia indefinitely.
In order to qualify for this visa, the applicants must score at least 65 point on a Points Test and submit an Expression of Interest (EOI) through the SkillSelect portal. Once the EOI is selected by the Department of Home Affairs of Australia, the applicant will receive an Invitation to Apply for this visa and will be required to submit the visa application within sixty days.
Once Sc 189 visa is approved, the principal visa holder and migrating family members will need to enter Australia to validate their visas and will have a 5-year window to relocate to Australia. Once in Australia, the Sc 189 visa holders can live, work and study as permanent residents.
Once the initial 5 year travel conditions expire, Sc 189 visa holders can either apply for Australian Citizenship, provided they meet the relevant criteria, or for a Resident Return Visa.
Do I need a Registered Migration Agent to help?
Because attaining the set level of points is dependent on so many factors, it is essential to have your eligibility assessed by a registered migration agent to ensure you will meet Australia immigration requirements and avoid costly disappointment.
What is the process?
In order to be eligible for this visa, the applicants must:
nominate an occupation included in the Medium and Long Term Strategic Skills List
secure a positive skill assessment in the nominated occupation
achieve minimum competent level of English through a recognised English test
score at least 65 points in the Expression of Interest
have the Expression of Interest selected by the Department of Home Affairs of Australia
Invitations are issued quarterly.
Typical process timeline
This is the process we follow for most of our offshore clients.
Documentation stage

Based on our instructions, you collect & send the documents required. We check your documents and provide feedback until you become 'document-ready'.

Skills assessment stage

We apply for the skills assessment for you an liaise with the skills assessing authorities on your behalf.

Expression of Interest application

Congratulations! You have received a positive skills assessment and passed the English test! We prepare and submit your Expression of Interest.

State Nomination application (mandatory for Sc 190 and Sc 491 (Nominated stream) visas))

We prepare and submit your nomination application should any of the Australian states/territories invite you to apply for their nomination.

Invitation to Apply and Visa application

We finalise your documentation, prepare and lodge your visa application. We liaise with the Australian Department of Home Affairs until a decision is made.
Not sure what visa is right for you?
Take our online eligibility assessment or get in touch with our team!