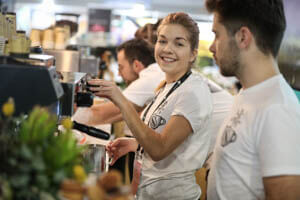 Employer Sponsored visa options for Australia
There are temporary and permanent employer sponsored visas options available and the following factors will  determine which visa you may be eligible for:
The employer and their location;
Your age and English competency;
If your occupation is on the STSOL, MLTSSL or ROL skilled list;
If you have the relevant qualifications and experience.
The following information provides a summary of each employer-sponsored visa category.
Subclass 186 visa – Employer Nomination Scheme
The Subclass 186 visa is permanent residence visa for skilled workers nominated by an Australian employer.
There are 3 streams available under Sc 186 visa:
The Direct Entry stream is for applicants whose occupation is on the MLTSSL, who have a positive skills assessment in their nominated occupation and have at least three years of employment at the required skilled level.
The Temporary Residence Transition (TRT) Stream is for Sc 482 visa holders who have worked for their nominating employer for at least 3 years.
The Labour Agreement Stream is for applicants who are sponsored by an employer under a labour agreement, providing the Sc 186 visa was included as an option in the negotiated labour agreement under Sc 482 visa.
Sc 186 visa holders can:
stay in Australia indefinitely (with valid travel conditions)
work in Australia
study in Australia as a domestic student
receive free or subsidised health care at publicly funded health services (Medicare)
receive free education at state-run primary and secondary schools, and subsidised fees for domestic students at private schools and tertiary institutions
be a sponsor for eligible relatives to come to Australia
if eligible, apply for Australian citizenship
Not sure what visa is right for you?
Take our online eligibility assessment or get in touch with our team!